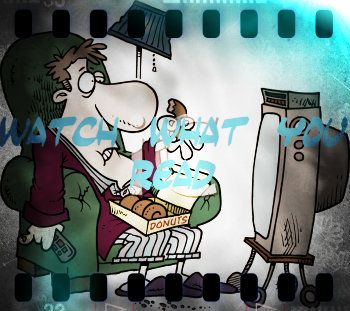 This MEME is for all of my bookish peeps
who still like pictures in their books!
What I'm reading this week!
I Soo Love Nightfall! This is one of the BEST Thrillers EVER!
You are going to Hell, Jack Nightingale.' They are the words that ended Jack Nightingale's career as a negotiator with the Metropolitan Police. But two years later, when Nightingale is a struggling Private Eye, the words come back to haunt him. Nightingale discovers that he was adopted at birth and that his real father, a confirmed Satanist, sold Nightingale's soul to a demon from Hell. And on his thirty-third birthday – just weeks away – the demon is coming to claim its prize. -Goodreads
I was provided with an Advance Release Copy of this book
"bookishly brilliant geniuses"
Get Your Copy
HERE!