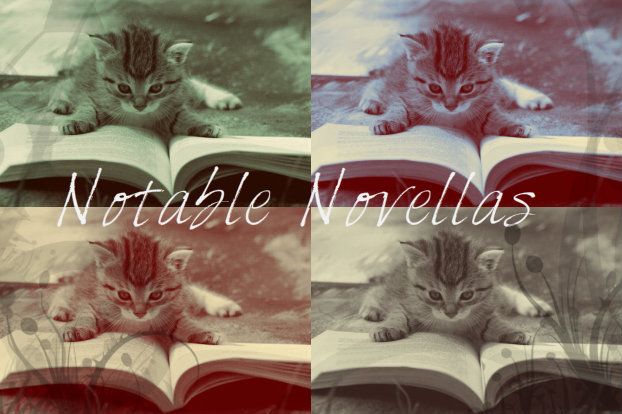 Hi...Thursday seems to be the hardest day of
the week to fill content-wise for my blog.
So I came up with a cute little meme
called
Notable Novellas
This is the place to let the world know about those great "short reads".
Please feel free to grab my Notable Novellas header or make one of your own
and link back to me here.
WTF Are You Reading?
My Notable Novella
:
Title: The Assassin and the Pirate Lord
Author: Sarah J. Maas
Series: Throne of Glass 0.1
Pages: 63
Publisher: Bloomsbury Children's
On a remote island in a tropical sea, Celaena Sardothien, feared assassin, has come for retribution. She's been sent by the Assassin's Guild to collect on a debt they are owed by the Lord of the Pirates. But when Celaena learns that the agreed payment is not in money, but in slaves, her mission suddenly changes—and she will risk everything to right the wrong she's been sent to bring about.
-Goodreads
This is the perfect introduction to the strong girl-assassin that we meet head on in Throne of Glass.
Celaena shows herself to be rather hot tempered in this read, but please don't take that to mean that she is stupid. That would be so far from the case.
The story is well written, once you figure out what the story is however. It starts out with a late night meeting and then skips ahead an entire month.
This big time gap may be a bit disconcerting, but it marks the point at which the story truly begins.
There are lots of fight scenes, a bit of magic, an the budding of a romance.
My Rating
Start Celaena's story
here: