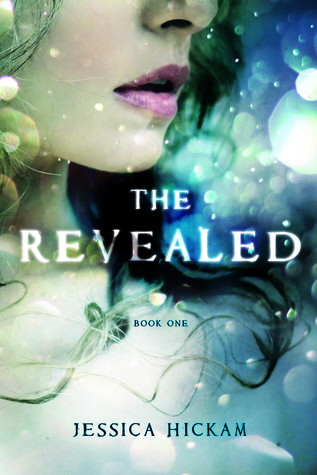 Title: The Revealed
Author: Jessica Hickam
Format: ERC
Length: 413 pages
Publisher: SparkPress
Rating: 3 Stars
Lily Atwood lives in what used to be called Washington, D.C. Her father is one of the most powerful men in the world, having been a vital part of rebuilding and reuniting humanity after the war that killed over five billion people. Now he's running to be one of its leaders.

But in the rediscovered peace on Earth, a new enemy has risen. They call themselves the Revealed – a powerful underground organization that has been kidnapping 18 year olds across the globe without reservation. No one knows why they are kidnapping these teens, but it's clear something is different about these people. They can set fires with a snap of their fingers and create a wind strong enough to barrel over a tree with a flick of their wrist. No one has been able to stop them, and they have targeted Lily as their next victim.

But Lily has waited too long to break free from her father's shadow to let some rebel organization just ruin everything. Not without a fight. -Goodreads
My Thoughts
This is not a bad book. In fact, all things considered, it is quite well written. What stands out as a major flaw of this read however, is the inordinate amount of time that leading lady, Lily Atwood, spends worrying and fretting over her emanate abduction by the enigmatic organization known as The Revealed, and the actual anticlimactic occurrence at somewhere around 60%.
Lily is written to be somewhat of a rebel, but comes off as a bit naive and sorely in need of the protection offered by her counterpart and unlikely love interest, Kai Westerfield. Though Kai has a serious case of the "young white knight" going on, his saving of the princess gets a little too convenient as time goes on.
The fact that so much of this read was dedicated to mundane details and setup, really works against its plot when the true meat of the story is exposed at its final 40%.
The Xmen feel of her time with The Revealed, and all the plot twists and turns that result, are rushed and underdeveloped.
This book is saved by the fact that it is a book one. As such, there is plenty of room for further character development and fleshing out of the story in later installments.
This is a very quick read, and as such would make good palate cleanser between heavier reads.