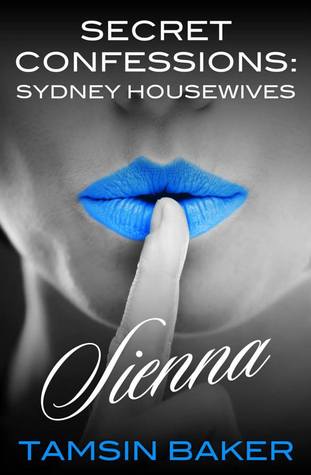 Title: Secret Confessions: Syney Housewives: Sienna
(Secret Confessions: Sydney Housewives #4)
Author: Tasmin Baker
Format: ERC
Length: 30+ pages
Publication Date: December 18th, 2014
Publisher: Escape Publishing
Rating: 4 Stars
Sienna knows that she's got a good thing going with her boyfriend, Charlie. He's attentive, loyal, and seriously hot. When he sets Sienna up with a very unusual gift, she's both shocked and intrigued. But she's worried as well – accepting Charlie and his gift will test all of their limits and the strength of their relationship. -Goodreads
My Thoughts
Sienna may be the star of this confession, but for most of the read, she is also the frog that gets all the kissing...and hot sex.
While her dear, sweet, and oh so attentive boyfriend Charlie, moves heaven and Earth to provide her every desire; she proves to be a very insecure,pouty, child.

I
t is Charlie's actions as the perfect man both in and out of the bedroom that makes this story work.
He knows just what to say and do to set hearts aflame and melt off panties.

There is also a great 'wedding bell' happily ever after bow at story's end.
Reviewer's Note: Due to the graphic sexual nature of this work, it is recommended for audiences of 18+.