It's Friday...What Are Your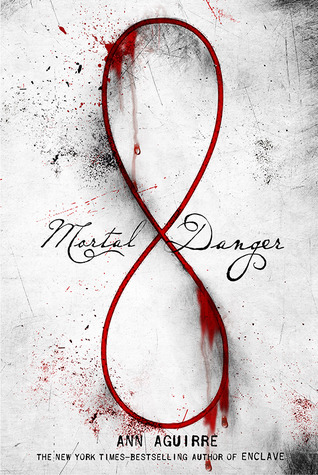 Title: Mortal Danger
(Immortal Game #1)
Author: Anne Aguirre
Format: ERC/Audio
Length: 384 pages
Publisher: Feiwel & Friends
Edie Kramer has a score to settle with the beautiful people at Blackbriar Academy. Their cruelty drove her to the brink of despair, and four months ago, she couldn't imagine being strong enough to face her senior year. But thanks to a Faustian compact with the enigmatic Kian, she has the power to make the bullies pay. She's not supposed to think about Kian once the deal is done, but devastating pain burns behind his unearthly beauty, and he's impossible to forget.
In one short summer, her entire life changes, and she sweeps through Blackbriar, prepped to take the beautiful people down from the inside. A whisper here, a look there, and suddenly... bad things are happening. It's a heady rush, seeing her tormentors get what they deserve, but things that seem too good to be true usually are, and soon, the pranks and payback turns from delicious to deadly. Edie is alone in a world teeming with secrets and fiends lurking in the shadows. In this murky morass of devil's bargains, she isn't sure who—or what--she can trust. Not even her own mind...

-Goodreads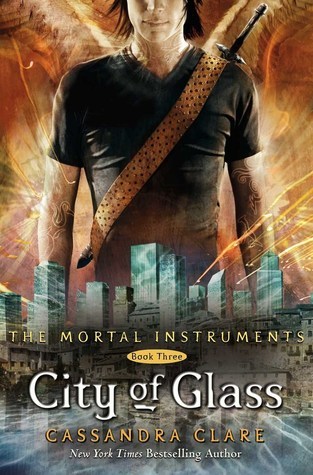 Title: City Of Glass
(The Immortal Instruments #3)
Author: Cassandra Clare
Format: Print/Ebook
Length: 541 pages
Publisher: Margaret K. Elderberry Books
To save her mother's life, Clary must travel to the City of Glass, the ancestral home of the Shadowhunters - never mind that entering the city without permission is against the Law, and breaking the Law could mean death. To make things worse, she learns that Jace does not want her there, and Simon has been thrown in prison by the Shadowhunters, who are deeply suspicious of a vampire who can withstand sunlight.
As Clary uncovers more about her family's past, she finds an ally in mysterious Shadowhunter Sebastian. With Valentine mustering the full force of his power to destroy all Shadowhunters forever, their only chance to defeat him is to fight alongside their eternal enemies. But can Downworlders and Shadowhunters put aside their hatred to work together? While Jace realizes exactly how much he's willing to risk for Clary, can she harness her newfound powers to help save the Glass City - whatever the cost?
Love is a mortal sin and the secrets of the past prove deadly as Clary and Jace face down Valentine in the third installment of the New York Times bestselling series The Mortal Instruments. -Goodreads
All Of Me
(Inside Out #6)
Author: Lisa Renee Jones
Format: ERC
Length: 138 pages
Publisher: Gallery Books
In the sizzling conclusion to Lisa Renee Jones's bestselling Inside Out series, Chris and Sara finally embark on the road to marriage—but will the threats from their pasts steal their joy?
Sara and Chris have fled to Paris to escape the aggressive reporters covering an explosive scandal. But a long-time heartache from Chris's past awaits him there, and he finally allows Sara in fully as he shares his darkest secrets with her. Seeking peace, they spend some time at his chateau in the countryside, planning their Valentine's Day wedding, then return to Paris for a magical Christmas. And when they finally head home to San Francisco, other broken connections from their lives are made whole again. Healing finally seems within reach…until a surprise visitor right before the wedding throws Sara into turmoil. Will they ever be totally free of their pasts?

- Goodreads
Please support your local public libraries.
They support our future.