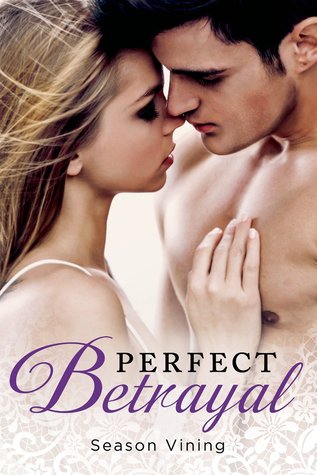 Title: Perfect Betrayal
Publisher: St Martin's Griffin
To the outside world, Taylor Hudson has it all: beauty, money and social status. But Taylor's privileged life is far lonelier than it appears.

Levi is the inside man on a job to steal fifteen million dollars from one of the town's wealthiest families, putting him on a crash course with Taylor. Neither of them believe in love, but lust. . . that's undeniable.

Now they're locked in a wicked game of seduction and it's unclear who is playing who. But neither of them expected the affair to lead to the deepest connection they've ever experienced. Because beneath Taylor's perfect exterior lies a need for love that mirrors Levi's own. 

As the heist approaches, how can Levi protect Taylor from the truth?  

Is he willing to give up everything to save the one girl who's made him want to be a better man? -Goodreads
My Thoughts
Perfect Betrayal is far from the standard New Adult practice in pointless, overly dramatic vapidity. Both Levi, and leading lady Taylor, exhibit a hard won maturity which belies their tender years.
Though Taylor's pain is at first easier to dismiss, due to her pampered and privileged life style. The more that readers come to know of her, the more corporeal her suffering, and her desperation for the connection that interaction with Levi becomes.
Because readers are aware of the nefarious plans of he and his team from the start; it is not until his involvement with Taylor begins that one is allowed a true look at the man behind the criminal. Once that man comes into focus however, he is the only thing that both Taylor and readers can possibly have eyes for. Whether it be his artist's heart, poetic soul, or the mind-blowing force of his passion. It is clear from the start that Levi is a man of many...ahem...talents!
The chemistry between these two is off the charts from the beginning, making their hate vs. desire relationship read as extremely authentic. With so much at stake for Levi,
and the carefully laid plans of both he and his team, both the emotional and suspenseful elements within the story skyrocket with each forbidden kiss, touch, or lingering glance that he and Taylor share.
As was mentioned previously. Both of our leads have had very unfortunate young lives, and while Levi's is brought to light in often bittersweet flashbacks. The blatant neglect and complete disregard of Taylor's absentee mother and father is front, center, and glaringly apparent.
With all of the drama both seen, and unseen that swirls around these two, the raw urgency of their soul-deep need for each other takes center stage from about mid-book on. When the criminal element is finally allowed to rear its ugly head, things between these two come together while coming apart.
The ending of this book has no shortage of twisty, turny, stop your heart happily...Romeo and Juliette style, of course!
Minus the dying!
About Season