Everyone who knows me, or reads my blog knows that I read a lot!
Because spend so much time reading, I don't always take the time to
let people in on what it s that has me so enraptured.
Until now...
On My Kindle
Title: Butterfly Dreams
Author: A. Meredith Walters
Expected Publication Date: November 24,2015
Publisher: Loveswept
In a powerful romance for fans of The Fault in Our Stars and If I Stay, New York Times bestselling author A. Meredith Walters tells the story of a troubled young woman and the unforgettable guy who teaches her to live—and love—to the fullest.

She's waiting to die. . . . Corin Thompson is paralyzed by her obsession with mortality. Having lost both of her parents, she is terrified by the idea that she too will die young, and she loses control at any sign of illness. But when Corin connects with someone who has survived a very real brush with death, she begins to see the world in a whole new way.

He's learning to live. . . . As Corin struggles under the weight of her neuroses, Beckett Kingsley is attempting to rebuild a life that feels all too temporary. With the ever-present threat of heart failure never far from his mind, he just wants to make the most of whatever time he has left. And that means pursuing the girl he never expected to find.

Together, Corin and Beckett finally learn to let go of their fears and take solace in everyday pleasures. Who knows what the future holds? After all, nothing lasts forever—the only promise they have is right now.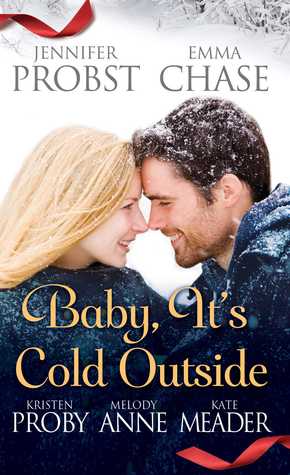 Title: Baby, It's Cold Outside
Author(s) Emma Chase, Melody Anne, Kristen Proby, Kate Meader
Expected Date of Publication: October 28, 2015
New York Times and USA TODAY bestselling indie authors Jennifer Probst, Emma Chase, Kristen Proby, Melody Anne, and debut author Kate Meader come together to write a sizzling romance anthology.

Outside it may be frosty, so turn the heat way up with these stories of desire!

Searching for You

Can a determined woman executive and a playboy billionaire survive being stranded together in a snowstorm? Jennifer Probst depicts an encounter almost too hot to handle...

It's a Wonderful Tangled Christmas Carol

Drew and Kate play an encore to Tangled in this sexy take on a "Christmas Carol" by Emma Chase. When a Christmas Eve argument condemns Drew to a troubled night, three dream women teach him that no gift could be more tantalizing than Kate...

Saving Grace

With Kristen Proby, ski slopes are quite delightful. Grace Douglas is sure she'll never learn to ski, but instructor Jacob Baxter could teach her lessons of a different kind...

Safe in His Arms

Can a southern California transplant survive Montana's deep snows? Melody Anne, author of the bestselling Andersons series, melts the icy drifts completely away with the heat between sexy Hawk Winchester and brand-new teacher Natalie Duncan...

Rekindle the Flame

What could be hotter than a firefighter? Kate Meader shows how, as Beck Rivera and heiress-turned-tattoo-artist Lucy Cochrane discover, nothing ignites holiday flames like rekindling a lost love...
On My Phone Via Overdrive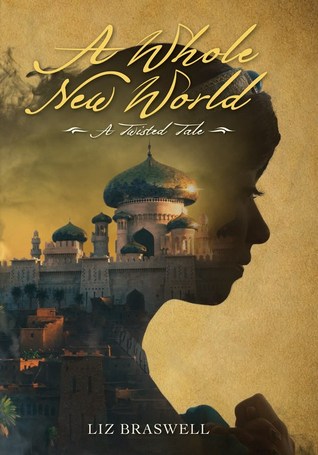 Welcome to a new YA series that reimagines classic Disney stories in surprising new ways. Each book asks the question: What if one key moment from a familiar Disney film was changed? This dark and daring version of Aladdin twists the original story with the question: What if Jafar was the first one to summon the Genie?

When Jafar steals the Genie's lamp, he uses his first two wishes to become sultan and the most powerful sorcerer in the world. Agrabah lives in fear, waiting for his third and final wish.To stop the power-mad ruler, Aladdin and the deposed Princess Jasmine must unite the people of Agrabah in rebellion. But soon their fight for freedom threatens to tear the kingdom apart in a costly civil war.

What happens next? A Street Rat becomes a leader. A princess becomes a revolutionary. And readers will never look at the story of Aladdin in the same way again.