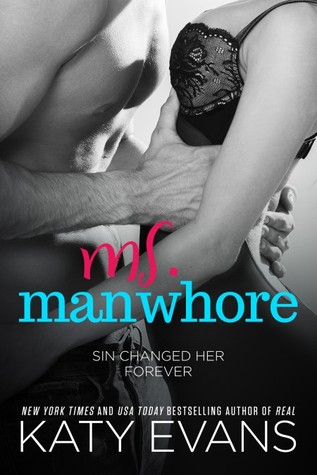 Title: Ms. Manwhore
(Manwhore # 2.5)
Author: Katy Evans
Format: ERC
Length: 115 pages
Publisher: Gallery Books
Rating: 5 Stars
Katy Evans returns with a sexy novella, the final installment of the unforgettable love story that began in MANWHORE.
What lies ahead for Chicago's most envied couple, Malcolm Saint and Rachel Livingston?

Sparks flew between them in MANWHORE.

Separated by deception, the intensity and heat of their attraction turned up in MANWHORE +1.

Will Chicago's wealthiest and most notorious player finally settle down, or will one woman never be enough?

Find out in MS. MANWHORE, the ultimate conclusion to their electric, breathtaking story. -Goodreads
My Thoughts
This is that story...
You know the the one.
Where the uber rich, jet setting, playboy finds his forever with that girl. You know, the working-class princess. Who manages to work his mind, body, and last nerve, until she is all that he even dares to want...ever!
Well, that is the story that is being told here... and they are sticking to it!
This is a full on gush-fest...told by Rachael.
Chock full of all of the "please do the world a favor and get a room " specialness that make people want to hug newlyweds. While secretly plotting their deaths.
This novella is so sexy and sweet that you are guaranteed to need at least one filling by story's end.
About Katy
Katy Evans grew up with books and book-boyfriends until she found a real sexy boyfriend to love. They married and are now hard at work on their own happily ever after. Katy loves her family and friends, and she also loves reading, walking, baking, and being consumed by her characters until she reaches "The End." Which is, hopefully, only the beginning…
Find Her: