Yay!!!
It's Booktube-A-Thon time once again!
Though reading and life make posting my updates here easier than doing daily videos.
Rest assured that there will be a wrap up posted on my channel; when all is read and done.
Yesterday was July 18, 2016.
The first official reading day!
I managed to complete the following: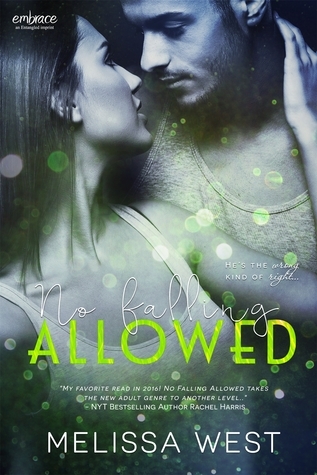 Title: No Falling Allowed
Author: Melissa West
Release Date: July 18, 2016
Publisher: Entangled/Embrace
Pages: 230
My life just went South…
Twenty-four hours. That's how long it took my life to flip upside down.
Wake up in bed alone after the best night of my life? Check.
Get fired instead of the promised promotion? Check.
Wealthy parents cut me off when I refuse to follow their path for my life? Check.
Now I'm in Cricket Creek, SC—a place where no New Yorker belongs—disowned and broke, with a new job that I can't mess up. Oh yeah, and staring at my one-night stand, who happens to be the complete opposite of my type.
Southern.
Cocky.
Bartender.
Noah Hunter never should have made it back to my apartment in NYC, and I definitely shouldn't be in his small town. But fate had another plan. Or a horrible sense of humor.

Who knew Mr. Wrong could feel so right… -Goodreads
Title: Seven Ways To Lose Your Heart
Author: Tiffany Truitt
Release Date: July 18, 2016
Publisher: Entangled/Embrace
Pages: 240
In the span of seven days, Annabel Lee will lose her heart.

Kennedy Harrison, as reckless with life as Annabel is obsessed with order, never could commit to anything—not to a person, not to a job, not to a path. But he's got a history with Annabel, and for once Kennedy doesn't want to run. Determined to spend time with her before she leaves for college, Kennedy dares her to join him on a road trip to a music festival.

And neither of them could ever say no to a dare.

But Annabel's got a plan. She'll complete seven dares in seven days—if Kennedy applies for one writing internship per dare. Because Kennedy needs to be pushed just as much as she does.

What follows is a dizzying week of music, shady hotels, comical dares, and a passion neither one knew existed. But when it ends, Annabel and Kennedy will realize the biggest dare of all might just be falling for each other. -Goodreads
Buy The Book Here!
And I even manged to complete the first challenge!
Read a book with
Yellow

on the cover.
If you would like to join in the fun...
here are a few useful links.