Days 4 & 5 were all over the place for me reading-wise.
Although, I am of two minds about having finished the audio of my beloved
RIVERKEEP.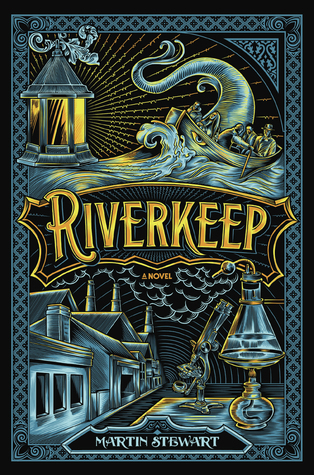 The Danék is a wild, treacherous river, and the Fobisher family has tended it for generations—clearing it of ice and weed, making sure boats can get through, and fishing corpses from its bleak depths. Wulliam's father, the current Riverkeep, is proud of this work. Wull dreads it. And in one week, when he comes of age, he will have to take over.
Then the unthinkable happens. While recovering a drowned man, Wull's father is pulled under—and when he emerges, he is no longer himself. A dark spirit possesses him, devouring him from the inside. In an instant, Wull is Riverkeep. And he must care for his father, too.
When he hears that a cure for his father lurks in the belly of a great sea-dwelling beast known as the mormorach, he embarks on an epic journey down the river that his family has so long protected—but never explored. Along the way, he faces death in any number of ways, meets people and creatures touched by magic and madness and alchemy, and finds courage he never knew he possessed.
"Are you happy with your life?" Those are the last words Jason Dessen hears before the masked abductor knocks him unconscious. Before he awakens to find himself strapped to a gurney, surrounded by strangers in hazmat suits. Before a man Jason's never met smiles down at him and says, "Welcome back, my friend."

In this world he's woken up to, Jason's life is not the one he knows. His wife is not his wife. His son was never born. And Jason is not an ordinary college physics professor but a celebrated genius who has achieved something remarkable--something impossible.

Is it this world or the other that's the dream? And even if the home he remembers is real, how can Jason possibly make it back to the family he loves? The answers lie in a journey more wondrous and horrifying than anything he could've imagined—one that will force him to confront the darkest parts of himself even as he battles a terrifying, seemingly unbeatable foe.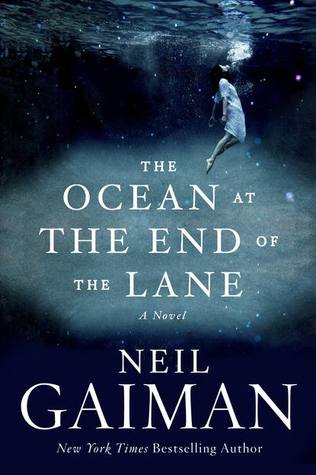 Sussex, England. A middle-aged man returns to his childhood home to attend a funeral. Although the house he lived in is long gone, he is drawn to the farm at the end of the road, where, when he was seven, he encountered a most remarkable girl, Lettie Hempstock, and her mother and grandmother. He hasn't thought of Lettie in decades, and yet as he sits by the pond (a pond that she'd claimed was an ocean) behind the ramshackle old farmhouse, the unremembered past comes flooding back. And it is a past too strange, too frightening, too dangerous to have happened to anyone, let alone a small boy.

Forty years earlier, a man committed suicide in a stolen car at this farm at the end of the road. Like a fuse on a firework, his death lit a touchpaper and resonated in unimaginable ways. The darkness was unleashed, something scary and thoroughly incomprehensible to a little boy. And Lettie—magical, comforting, wise beyond her years—promised to protect him, no matter what.

A groundbreaking work from a master, The Ocean at the End of the Lane is told with a rare understanding of all that makes us human, and shows the power of stories to reveal and shelter us from the darkness inside and out. It is a stirring, terrifying, and elegiac fable as delicate as a butterfly's wing and as menacing as a knife in the dark.