Hi All!
I'm back again with an update on yesterday's progress
on my journey to Book-Tube-A-Thon glory!
Yesterday saw me tackling one beast of a book.
I am still working my way through this epic read.
Chapters 16
4hrs. 56mins. left in audio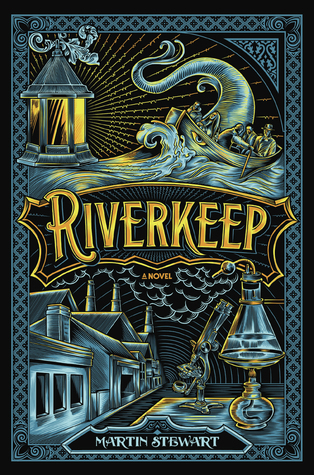 Title: Riverkeep
Author: Martin Stewart
Length: Print 416 pages
Audio: 12hrs. and 46mins.
Narrator: James Cosmo
Publisher: Viking
Expected Publication Date: July 26, 2016
The Danék is a wild, treacherous river, and the Fobisher family has tended it for generations—clearing it of ice and weed, making sure boats can get through, and fishing corpses from its bleak depths. Wulliam's father, the current Riverkeep, is proud of this work. Wull dreads it. And in one week, when he comes of age, he will have to take over.
Then the unthinkable happens. While recovering a drowned man, Wull's father is pulled under—and when he emerges, he is no longer himself. A dark spirit possesses him, devouring him from the inside. In an instant, Wull is Riverkeep. And he must care for his father, too.
When he hears that a cure for his father lurks in the belly of a great sea-dwelling beast known as the mormorach, he embarks on an epic journey down the river that his family has so long protected—but never explored. Along the way, he faces death in any number of ways, meets people and creatures touched by magic and madness and alchemy, and finds courage he never knew he possessed.
Reviewer's /Reader's Note

: I received this book as part of the Penguin First To Read program.
It is a rather strangely written story. In that, it is written as if it is not to be read in the traditional sense. But to be told, in the way that legends of families or towns are. By word of mouth.
It is for this reason that I strongly suggest that this book be enjoyed in conjunction with its audio version.