As an established book blogger, who has had the pleasure of spouting about all things bookish for 5 years now.
I am now privileged to work with some of the premiere authors and publishers of the world.
As you can imagine...
My TBR is INSANE!
Here is a glimpse at some of the HISTORICAL ROMANCE titles that I will be telling you about soon!
On the night of the Parkhurst ball, someone had a scandalous tryst in the library.
•Was it Lord Canby, with the maid, on the divan?
•Or Miss Fairchild, with a rake, against the wall?
•Perhaps the butler did it.

All Charlotte Highwood knows is this: it wasn't her. But rumors to the contrary are buzzing. Unless she can discover the lovers' true identity, she'll be forced to marry Piers Brandon, Lord Granville—the coldest, most arrogantly handsome gentleman she's ever had the misfortune to embrace. When it comes to emotion, the man hasn't got a clue.

But as they set about finding the mystery lovers, Piers reveals a few secrets of his own. The oh-so-proper marquess can pick locks, land punches, tease with sly wit … and melt a woman's knees with a single kiss. The only thing he guards more fiercely than Charlotte's safety is the truth about his dark past.

Their passion is intense. The danger is real. Soon Charlotte's feeling torn. Will she risk all to prove her innocence? Or surrender it to a man who's sworn to never love?
Love begets madness. Viscount Locksley watched it happen to his father after his cherished wife's death. But when his sire arranges to marry flame-haired fortune hunter Portia Gadstone, Locke is compelled to take drastic measures to stop the stunning beauty from taking advantage of the marquess. A marriage of mutual pleasure could be convenient, indeed... as long as inconvenient feelings don't interfere.

Desperation forced Portia to agree to marry a madman. The arrangement will offer the protection she needs. Or so she believes until the marquess's distractingly handsome son peruses the fine print... and takes his father's place!

Now the sedate—and, more importantly, secure—union Portia planned has been tossed in favor of one simmering with wicked temptation and potential heartbreak. Because as she begins to fall for her devilishly seductive husband, her dark secrets surface and threaten to ruin them both—unless Locke is willing to risk all and open his heart to love.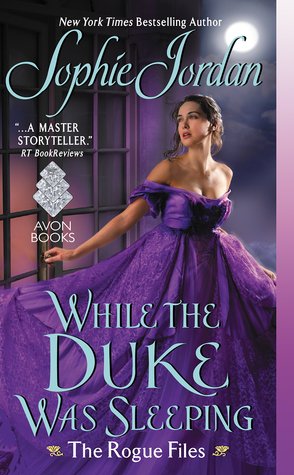 Sometimes the man of your dreams . . .

Shop girl Poppy Fairchurch knows it's pointless fantasizing about the Duke of Autenberry. Still, dreams can't hurt anyone . . . unlike the carriage Poppy spies bearing down upon the unsuspecting duke. After she pulls him to safety, the duke lapses into a coma and Poppy is mistaken for his fiancée. But one person isn't fooled: his arrogant and much too handsome half-brother, Struan Mackenzie. Soon Poppy isn't sure what she wants more . . . the fantasy of her duke or the reality of one smoldering Scot who challenges her at every turn.

. . . is not who you think.

An illegitimate second son, Struan may have built an empire and established himself as one of the wealthiest men in Britain, but he knows he will always be an outsider among the ton. Just like he knows the infuriating Poppy is a liar. There's no way the haughty Duke of Autenberry would deign to wed a working class girl. It doesn't matter how charming she is. Or tempting. Or how much Struan wants her for himself.
The sheltered daughter of a country baron, Miss Adeline Pimm comes to London looking for adventure… and finds it in the form of a bloody, unconscious man slumped in the doorway of her family's rented townhouse. Though his identity is a mystery, Adeline is inexplicably drawn to the handsome, injured man and vows to nurse him back to health.

Liam Cavanaugh, the scandalous Earl of Wolford, is startled when he awakens in an unfamiliar bed, wrapped in bandages that hinder his eyesight, with no memory of why he was beaten half to death. Although he can't see the witty young woman who tends to his wounds, her alluring voice—and a single stolen kiss from her soft lips—helps soothe his pain. But when he is fully healed, Liam is not ready to let go of the one woman who stirs his deepest longings.

Liam will do whatever it takes to see Adeline again, even if it means giving up his rakish ways. But his disreputable past is not so easily forgotten and his secrets are far more dangerous than he—or Adeline—ever imagined.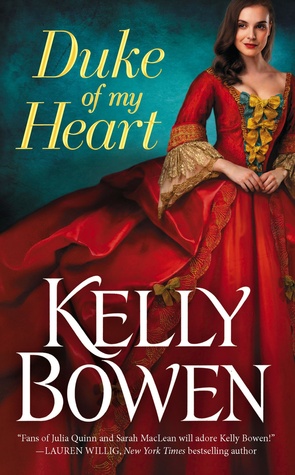 Scandal can be handled...

Captain Maximus Harcourt, the unconventional tenth Duke of Alderidge, can deal with tropical storms, raging seas, and the fiercest of pirates. But he's returned home from his latest voyage to find a naked earl—quite inconveniently deceased—tied to his missing sister's bed. And he has only one place to turn. Now he's at the mercy of the captivating Miss Ivory Moore of Chegarre & Associates, known throughout London for smoothing over the most dire of scandals.

Miss Moore treats the crisis as though it were no more serious than a cup of spilt tea on an expensive rug. As though this sort of thing happened on the job every day. Max has never in all his life met a woman with such nerve. Her dark eyes are too wide, her mouth is too full, her cheekbones too sharp. Yet together, she's somehow...flawless. It's just like his love for her, imperfect, unexpected—yet absolutely true.
Love takes the stage...

Elise deVries is not what she seems. By night, the actress captivates London theatergoers with her chameleon-like ability to slip inside her characters. By day, she uses her mastery of disguise to work undercover for Chegarre & Associates, an elite agency known for its discreet handling of indelicate scandals. But when Elise is tasked with locating the missing Duke of Ashland, she finds herself center stage in a real-life drama.

Noah Ellery left the glamour of the London aristocracy to pursue a simpler life in the country. He's managed to avoid any complications or entanglements—that is, until he lays eyes on Elise and realizes there's more to this beautiful woman than meets the eye. But when Elise reveals her real identity—and her true feelings for him—the runaway duke must confront the past he left behind . . . to keep the woman he loves forever.
The first wedding night that Lady Juliana St. Albans spent with the dark and daring Rhys Vaughan was intoxicating, the heady culmination of her new husband's driving hunger and her own awakened sensuality. When he mysteriously disappeared the next morning, she waited for him in hope and desperation. And when he was finally proclaimed dead in a shipwreck, she bitterly mourned the loss of her love.

The second wedding night that Juliana spent with Rhys Vaughan was six years later, after he returned to claim her just as she was about to wed another. This Rhys was different—bolder, harder, and convinced that she'd betrayed him. Only their blazing passion remains from their years apart. But is it enough to light their way through the maze of mystery, menace, and mistrust—to the love they once shared and would have to find again?
Sizzling Scottish romance abounds in this e-novella in the Princes of Oxenburg series, a spinoff to New York Times bestselling author Karen Hawkins's delightful Duchess Diaries series.

A princess once bejeweled but now tattered…

Royal princess Tatiana Romanovin is the beautiful, wealthy, and spoiled favorite of the King of Oxenburg. On her way to her cousin's wedding in the Scottish highlands, she and her entourage are held up by a gang of ruffians. Frightened, her servants flee, and Tatiana soon finds herself alone in an inn with no servants, no funds, and no proof of her identity. Destitute, she accepts the offer from a sympathetic (but unbelieving) innkeeper to work for her room and board while she waits for an answer to the missive she's sent to her cousin Prince Nikolai. With no other recourse, Tatiana scrubs floors and dirty linens, waiting for her prince to come…

A proud lord once lost and now found…

After a brutal, bloody battle with the French Navy left Lord Buchan limping and surly, abandoned by his betrothed because of his twisted leg, his lordship hides away at his manor house in the countryside. He leaves only once a week to eat at the local inn, drawn by the expert cooking of the innkeeper's wife. One day, Buchan arrives to find that the innkeeper has a new servant, a beautiful scullery maid with a queenly air, and flashing green eyes that leave him breathless and increasingly aware of his lonely existence…

Love may find them yet…

The challenge of winning his way into Tatiana's heavily protected heart stirs Buchan back to life…but can he and his twisted leg—and broken heart—win a proud princess whose only goal is to leave Scotland and return to the court where she's the crowning jewel?
I would like to offer my sincerest thanks to
Edelweiss Above The Treeline
Netgalley
Avon Books
Pocket Books
and
Forever Romance
All books and galleys received have been provided by the above mentioned entities.