Today's post is a very special one.
I am finishing up a favorite author.
Stephanie Perkins!
For a very special Live Show!
With Miss Erika Maki
The Maniacal Reader!
Tomorrow
@
2:00PM EST
YouTube:
https://m.youtube.com/channel/UCI0Yekks2PVuQAxo6uPSQPA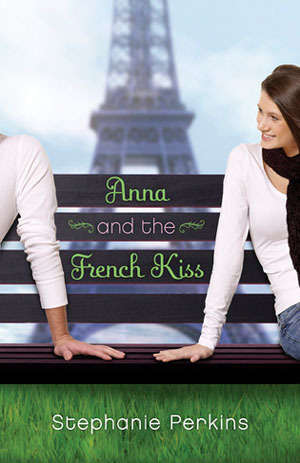 Title: Anna And The French Kiss
(Anna And The French Kiss #1)
Author: Stephanie Perkins
Format: Kindle
Length: 372 pages
Publisher: Dutton Juvenile
Anna is looking forward to her senior year in Atlanta, where she has a great job, a loyal best friend, and a crush on the verge of becoming more. Which is why she is less than thrilled about being shipped off to boarding school in Paris--until she meets Étienne St. Clair. Smart, charming,
beautiful
, Étienne has it all...including a serious girlfriend.
But in the City of Light, wishes have a way of coming true. Will a year of romantic near-misses end with their long-awaited French kiss?