Title: While The Duke Was Sleeping
(The Rogue Files #1)
Author: Sophie Jordan
Format: Ebook
Length: 384 pages
Publisher: Avon Books
Rating: 5 Stars
Sometimes the man of your dreams . . .
Shop girl Poppy Fairchurch knows it's pointless fantasizing about the Duke of Autenberry. Still, dreams can't hurt anyone . . . unlike the carriage Poppy spies bearing down upon the unsuspecting duke. After she pulls him to safety, the duke lapses into a coma and Poppy is mistaken for his fiancée. But one person isn't fooled: his arrogant and much too handsome half-brother, Struan Mackenzie. Soon Poppy isn't sure what she wants more . . . the fantasy of her duke or the reality of one smoldering Scot who challenges her at every turn.
. . . is not who you think.
An illegitimate second son, Struan may have built an empire and established himself as one of the wealthiest men in Britain, but he knows he will always be an outsider among the ton. Just like he knows the infuriating Poppy is a liar. There's no way the haughty Duke of Autenberry would deign to wed a working class girl. It doesn't matter how charming she is. Or tempting. Or how much Struan wants her for himself.
My Thoughts
Welcome dear readers to a much better done version of
While You Were Sleeping
. You remember the movie that made you fall in love with Sandra Bullock in 1995.
Only this time around, the setting is Regency England. The leading lady is a flower shop girl named Poppy Fairchurch. The leading man. At least the one in the coma, at any rate. One very unfortunate Marcus Weatherton, Duke of Audenbury.
As for the other leading man...
Yes, you heard right.
I said 'other leading man'.
That would be one Struan McKenzie. The richer than Midas, utterly irresistible, bastard half brother to the fallen duke.
The reason for the duke's coma.
And...
The one foil for all the best laid plans.
Because Marcus spends a great majority of the book incapacitated. This story serves more as an introduction to both his family (both the wrong and the right of it) As well as his world.
As well as being an excellent romantic vehicle for Struan and Poppy.
The fact that both Struan and Poppy have known both loss and and are members of the working class; go a long way in solidifying their bond as a believable one for readers. And the closer that they get to each other, the more that theirs is a union that the reader actually longs for.
Both Struan and Poppy have open and generous hearts. In spite of, or perhaps because of the hardships of their pasts.
They also prove strong, fierce, and loyal beyond measure. Making them read as fully grown adults. Versus the spoiled, cosseted, and very entitled attitude of Marcus.
Marcus in this case, is truly an afterthought. Only becoming relevant because of the tragic circumstances surrounding his absence.
Struan is clearly all the man that readers and Poppy will ever need.
About Sophie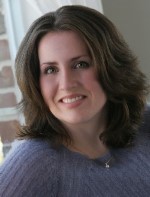 Buy The Book Here