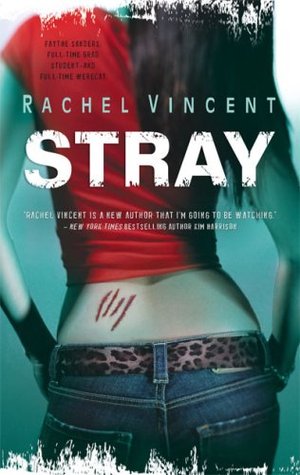 Title: Stray
(Shifters #1)
Author: Rachel Vincent
Format: Kindle
Length: 618 pages
Publisher: Mira
Rating: 3 Stars
There are only eight breeding female werecats left...

And I'm one of them.

I look like an all-American grad student. But I am a werecat, a shape-shifter, and I live in two worlds.

Despite reservations from my family and my Pride, I escaped the pressure to continue my species and carved out a normal life for myself. Until the night a Stray attacked.

I'd been warned about Strays — werecats without a Pride, constantly on the lookout for someone like me: attractive, female, and fertile. I fought him off, but then learned two of my fellow tabbies had disappeared.

This brush with danger was all my Pride needed to summon me back... for my own protection. Yeah, right. But I'm no meek kitty. I'll take on whatever — and whoever — I have to in order to find my friends. Watch out, Strays — 'cause I got claws, and I'm not afraid to use them... -Goodreads
My Thoughts
Faythe Sanders is a were-cat.
More importantly, she also just happens to be the only daughter of one of the most powerful alphas in the U.S.
Try as she might. Faythe just can't seem to shake her father's need to keep her as close to home, and the Pride as possible.
Now, with a band of stray cats kidnapping and killing the prized few 'unmated tabbies' from various prides. Daddy dearest may have good reason to keep his 'wild child' very close indeed.
This is a very fast paced and light read. It takes absolutely no time at all to fully immerse yourself in the story. The one thing that becomes rather annoyingly apparent right away, is the way that every male in the Pride tries to coddle Faythe. Even after they realize that she is more than capable of fending for herself.

Everyone that is except for her 'on again off again' boyfriend/almost husband/I can only sleep with you when I'm drunk, but please feel free to save my ass when I'm in trouble...person. Marc Ramos has got to be the most tortured leading man in history! He loves his lady in a way that only a soul mate can.

Purrr-fectly! (When she'll let him...of course!)

The real fun comes when the bad (insert appropriate expletive here) happens. Resulting in Faythe being front and center for some pretty bad (appropriate expletive.)
There is a ton of action to be had here, as well as a few jaw dropping surprises about who is behind things.
Unfortunately, this is also where things take several detours into stupid-land. With baddies too hopped up on testosterone to avoid tripping over their own brains.

Estrogen rules!
And apparently, ovaries kick ass!
At least the ones attached to Faythe Sanders do!

The world building in this book is OK. The time that the characters spend in their animal forms seems far too short. But because this is the opening volume of a multi-volume series. Chances are very good that
readers will become well acquainted with the world they are introduced to in STRAY.
About Rachel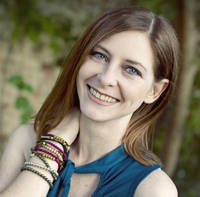 Find Her: Web / FB / GR / Twitter