Title:
Dare to Resist (Wedding Dare prequel novella)
Author:
Laura Kaye
Genre:
Contemporary Romance
Length:
136 pages
Release Date:
May 2014
ISBN:
978-1-62266-608-9
Imprint:
Brazen
Trapped and tempted, this battle of wills rages all night long…
Kady Dresco and Colton Brooks click on a level that defies logic. There are only two problems. One, he's her older brother's irritating best friend, and two, they're bidding on the same military security services contract.
When the competition heats up, Colton is torn between wanting to strangle Kady (and her annoying brilliance) and kissing her into submission. Which is a bad idea for a million reasons, because Kady's submission is exactly what he craves. Being trapped in a tiny motel room with the object of his darkest fantasies will require every ounce of his restraint.
Kady doesn't want his restraint, but Colton knows better. She deserves love, marriage, and a white picket fence—three things Colton can't give her. But her proximity and the memory of their steamy near-miss three years ago slowly destroys his resolve. And he's not sure how much longer he can keep his hands off…or his heart closed.
Buy The Book:
My Thoughts
This steamy little novella has everything a wild and wanton series needs to get chapel bells ringing and at least one wedding march off to a very sexy start.
Colton and Kady have more than a little history to overcome if they are going to make their dreams come true both in and out of the bedroom.
As bidders for the same "brass ring" for competing firms in their work life, and having grown up together as little sister and best friend to respectively to Kady's older brother, all systems scream "no go".
But when a shared love of BDSM is discovered, all bets and holds are off as these to find that they are two sides of the the same passion coin.
Kady and Colton's down and dirty romance is the perfect beginning for this series. The "right in front of you face all along" aspect of their relationship really makes all of the realizations that the two lovers have about each other read as authentic. The fact that Kady is allowed to be strong a competent person in all aspects of her life, is a definite plus when exploring the sensitive Sub versus Dom subjects found within this read.
Colton is written as the perfect Dom. He understands that his role is to care for and pleasure Kady, more so than to lord over her. The fact that this story is open ended, also promises great things later.
All About Laura
: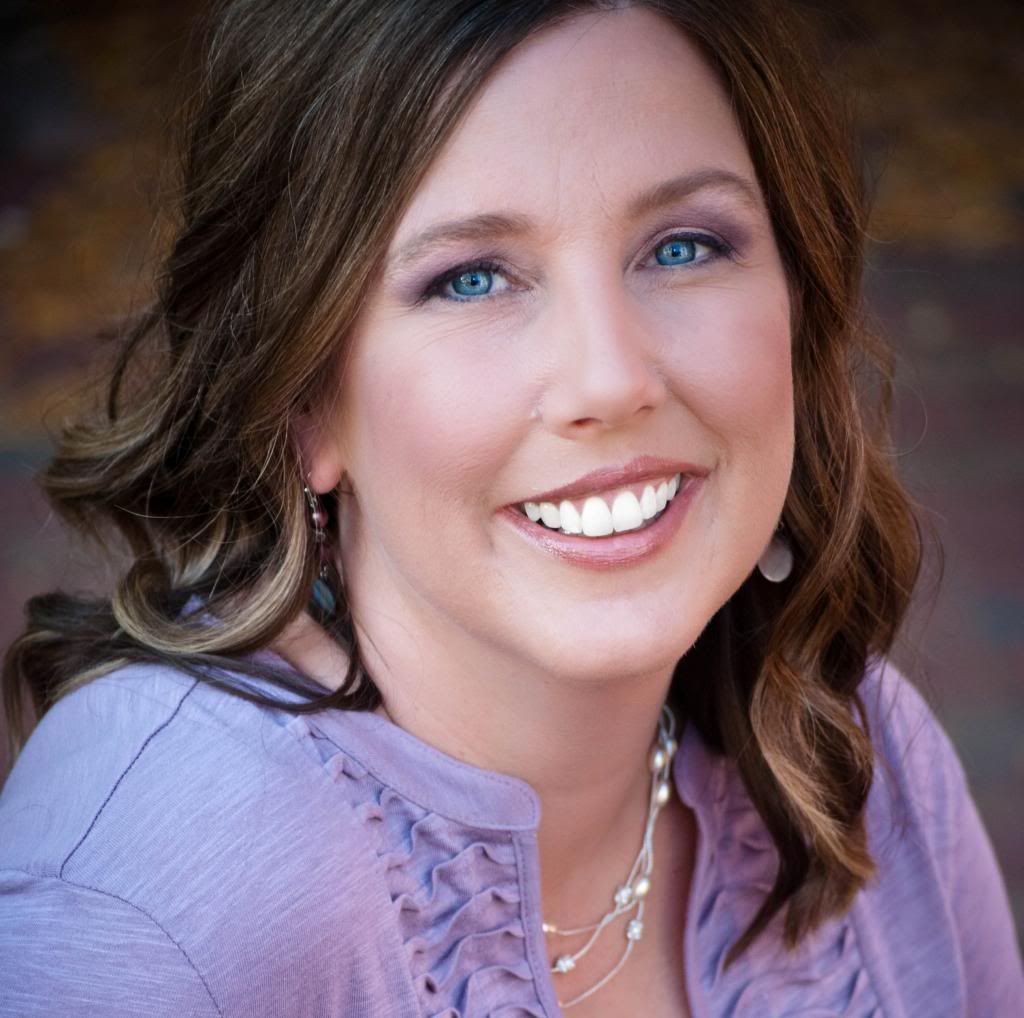 Laura Kaye is the New York Times and USA Today bestselling author of over a dozen books in contemporary romance, paranormal romance, and romantic suspense. She has won prestigious industry awards including the EPIC eBook Award, the FF&P PRISM Award, the NJRW Golden Leaf Award, and the HOLT Medallion Award of Merit. Laura grew up amid family lore involving angels, ghosts, and evil-eye curses, cementing her life-long fascination with storytelling and the supernatural. Laura lives in Maryland with her husband, two daughters, and cute-but-bad dog, and appreciates her view of the Chesapeake Bay every day.
Title:
Falling for the Groomsman (Wedding Dare)
Author:
Diane Alberts
Genre:
Contemporary Romance
Length:
225 pages
Release Date:
June 2014
ISBN:
978-1-62266-727-7
Imprint:
Brazen
She's the one that got away. He's the one she can't forget.
Photojournalist Christine Forsythe is ready to tackle her naughty little to-do list, and who better to tap for the job than a hot groomsman? But when she crashes into her best friend's older brother, Christine realizes her list needs updating. And
fast
. Tyler Dresco took her virginity during the best night of her life, then bolted. Now that they're trapped together at a destination wedding, she's going to get her revenge.
Tyler has never forgiven himself for how completely he lost control all those years ago. Being in Christine's arms had felt
right
…until he realized what he'd taken from her in the hallway of a cheap motel. And oh, how she's making him pay for it now. The insatiable heat between them has only grown stronger, but every time things heat up, Christine walks away.
With every encounter, things go a little bit further until Christine's caught in her own trap of seduction. And before their time's up, Tyler's not the only one wanting more…
My Thoughts
Tyler and Christine are a bit of the bitter sweet meets comic relief couple. It was clear from the start that they were meant for each other, but she just couldn't get over blaming him for breaking her heart years ago, and he just couldn't get over blaming himself for everything.
Once Tyler stops concentrating so hard on his "white knight" complex and learns to focus instead on the bedside manner; the good doctor finds that he has just the right passionate prescription for Christine's broken heart.
This is if her body can survive their torrid tangle with a tree and a wrong turn in the woods...first!
Buy The Book:

All About Diane
Diane Alberts is a multi-published, bestselling contemporary romance author with Entangled Publishing. She also writes New York Times and USA Today bestselling new adult books under the name Jen McLaughlin. She's hit the Top 100 lists on Amazon and Barnes and Noble numerous times with numerous titles. Diane is represented by Louise Fury at The Bent Agency. Her goal is to write so many fantastic stories that even a non-romance reader will know her name. Diane has always been a dreamer with a vivid imagination, but it wasn't until 2011 that she put her pen where her brain was, and became a published author. Since receiving her first contract offer, she has yet to stop writing. Though she lives in the mountains, she really wishes she was surrounded by a hot, sunny beach with crystal clear water. She lives in Northeast Pennsylvania with her four kids, a husband, a schnauzer mutt, and two cats. In the rare moments when she's not writing, she can usually be found hunched over one knitting project or another.
FIND THE AUTHOR HERE:
@DianeAlberts
Facebook
Website
Good
Title:
Baiting the Maid of Honor (Wedding Dare #2)
Author:
Tessa Bailey
Genre:
Contemporary Romance
Length:
192 pages
Release Date:
June 2014
ISBN:
978-1-62266-726-0
Imprint:
Brazen
Julie Piper and Reed Lawson have nothing in common. She's a people-pleasing sorority girl hiding behind her perfect mask. He's a take-no-prisoners SWAT commander who isolates himself from the world. But when they're forced together at their friends' posh destination wedding, one thing is clear—Reed wants Julie more than he wants his next breath. Which is why he's not about to stand by when she's dared to seduce another man.
Julie wants neat, tidy sex, so she could get back to what she does best—making everybody
else
happy. She never expected to slip into a dark bedroom and have her mind blown by rough, demanding hands, and a sinfully filthy mouth—neither of which belong to the best man.
One night should have been all Reed needed to get the blond temptress out of his system, but when one taste is nowhere near enough, he'll be forced confront the effects of his hellish past. One that may push Julie away forever…just when he realizes he can't live without her.
My Thoughts
Julie and Reed are the perfect "goodie two shoes versus bad boy" couple. There is nothing better than watching both of them let their respective walls down and let each other in. For Julie, Reed is that validation that she needs to know that she is good enough...as is. She who is still haunted by a tragic loss that has made her believe that she can never not be perfect.
For Reed, Julie is that soft place to fall. The person that he can "protect and serve" on a more personal level.
Thank you for your interest in my books! I'm Tessa and I live in the crazy, loud, overcrowded borough of Brooklyn, New York. I love it here. This city is a constant source of inspiration, which is why I've decided to set my most recent books in the Line of Duty Series here. I moved to New York when I was eighteen, the day after I graduated high school. Threw my suitcase in the back of a Chevrolet Cavalier and drove across the country to find my adventure. I'm still finding it, little by little. ​ Thank you for being a part of it. Come visit me at RT 2014 in New Orleans! https://www.rtconvention.com/
FIND THE AUTHOR HERE:
@mstessabailey
Website
Title:
Seducing the Bridesmaid (Wedding Dare #3)
Author:
Katee Robert
Genre:
Contemporary Romance
Length:
200 pages
Release Date:
June 2014
ISBN:
978-1-62266-728-4
Imprint:
Brazen
She has a plan. He's about to change it.
Regan Wakefield is a headhunter in both name and personality: driven, motivated, and unafraid to pursue what—and who—she wants. Naturally, she's thrilled when her friend's wedding offers her an opportunity to score Logan McCade, the practically perfect best man. Unfortunately, groomsman Brock McNeil keeps getting in her way, riling her up in the most delicious of ways. But Brock's smooth southern charm isn't part of the plan…so how exactly did they end up having searing-hot sex?
Regan may pretend the erotic electricity sparking between them is merely a distraction, but Brock knows better. She refuses to see beyond the devil-may-care façade he presents to the world, while he sees straight through
hers
. Changing her mind—and getting under her skin—is a challenge he can't resist. And when he wins, Brock will do whatever it takes to convince Regan that the best man for her is
him
.
My Thoughts
The cat and mouse game of the crew; the hot and cold...on again off again antics of Regan and and Brock keep you guessing until the very end.
Regan is a woman who is all about knowing what she wants and how to get it. In business...anyway!
Her heart it appears, is another matter entirely.
This is the one where the man gets to be the misunderstood and wounded soul, and boy does Brock fit the bill.
He is the second son to a family dynasty where it has been made quite clear that son #1 is enough.
Regan's constant reminders of all that he isn't and her half-hearted attempts to snag the polished Logan, arent doing much to bolster our wounded knight's confidence.
Who knew that a little help from this country boys furry friends and some soul shaking sex would prove to city girl Regan that sometimes low and slow are indeed the way to go.
New York Times and USA Today bestselling author, Katee Robert, learned to tell stories at her grandpa's knee. Her favorites then were the rather epic adventures of The Three Bears, but at age twelve she discovered romance novels and never looked back. Though she dabbled in writing, life got in the way, as it often does, and she spent a few years traveling, living in both Philadelphia and Germany. In between traveling and raising her two wee ones, she had the crazy idea that she'd like to write a book and try to get published.
FIND THE AUTHOR HERE:
@katee_robert
Facebook
Website
Pinterest
Tumblr
Instagram
Title:
Best Man with Benefits (Wedding Dare #4)
Author:
Samanthe Beck
Genre:
Contemporary Romance
Length:
225 page
Release Date:
June 2014
ISBN:
978-1-62266-729-1
Imprint:
Brazen
How far can one favor go…
Logan McCade arrives at his best friend's wedding overworked and in desperate need of a vacation, only to discover his best man duties have been…
expanded
. He must coax Colton's little sister out of her shell so she doesn't hide in her room all week. Logan figures he can handle one introverted bridesmaid, but he's not expecting how much he enjoys "handling" Sophie…or how much she enjoys being handled.
Socializing has never been web designer Sophie Brooks's strong suit, but she's determined to shed her wallflower image and embrace the "New Sophie"—a feat made easier with the supremely sexy Logan McCade tempting her to explore
all
her forbidden fantasies. If she's not careful, she just might fall for the best man.
Sophie's sweet, sexy, and delectably awkward demeanor brings much-needed calm to Logan's hectic life. With the nuptials only days away, Logan is forced to face the possibility that his favor to a friend might have become something else entirely…and that he's not willing to let Sophie go. Ever.
My Thoughts
What can I say about Logan and Sophie. They are absolutely the cutest couple ever. It appears that the saying about time changing things has never been truer than in the case of Sophie Brookes. All grown up, but still quite shy, this quiet vixen seems to be all that Logan could ever want.
Charged by Sophie's brother Colt, with helping her come out of her shell, Logan wants to help himself to her as well.
This was the sweetest "nerdy girl" story ever!
These two are the true sweet hearts of the bunch, and you really do know that that they want each other in an honest and unclouded way. The love that these two share is pure and simple. Just the sweet "happily ever after" bow a series like this needs.
Buy The Book:
All About Samanthe
Samanthe Beck lives in Malibu, California with her husband, their young son, a furry ninja named Kitty, and Bebe the trash talkin' Chihuahua. When not writing fun, contemporary, melt-your-Kindle sexy romances for Entangled Publishing's Brazen imprint, she searches for the perfect cabernet to pair with Ambien.
FIND THE AUTHOR HERE:
@SamantheBeck1
Facebook
Website
Reviewer's Note:
It is not often that I have the pleasure of reviewing a series comprising solely 5 Star reads.
The Wedding Dare series is however that rare exception.
These books are so well written and fully expressed that they are able to convey both the messages of their singular stories and fit flawlessly into the series.
Bravo Samanthe Beck Katee Robert Tessa Bailey Diane Alberts Laura Kaye
A prize pack to include a $50 gift card, Tiffany necklace and other fun bridal showed themed surprises.